When you think Grammy Award Nominated Artist – you think big high end music studios with a $100k+ SSL 32-channel console, vocal booths kitted out with a $10k Sony C-800G mic, and a wide range of preamps.
Refreshing then to see the home studio apartment of RAC (André Allen Anjos) – a Portland based record producer who received a 2016 GRAMMY nominee for his remix of "Say My Name", by Odesza ft. Zyra. Yes, the studio is stacked with Modular Synth goodness but this studio is not some out-of-this-world inaccessible studio (Well a GRAMMY would help!). You can see RAC's studio as a reflection of his music – thoughtful, cohesive, and most definitely creative.
RAC's Music Studio (+ Cats)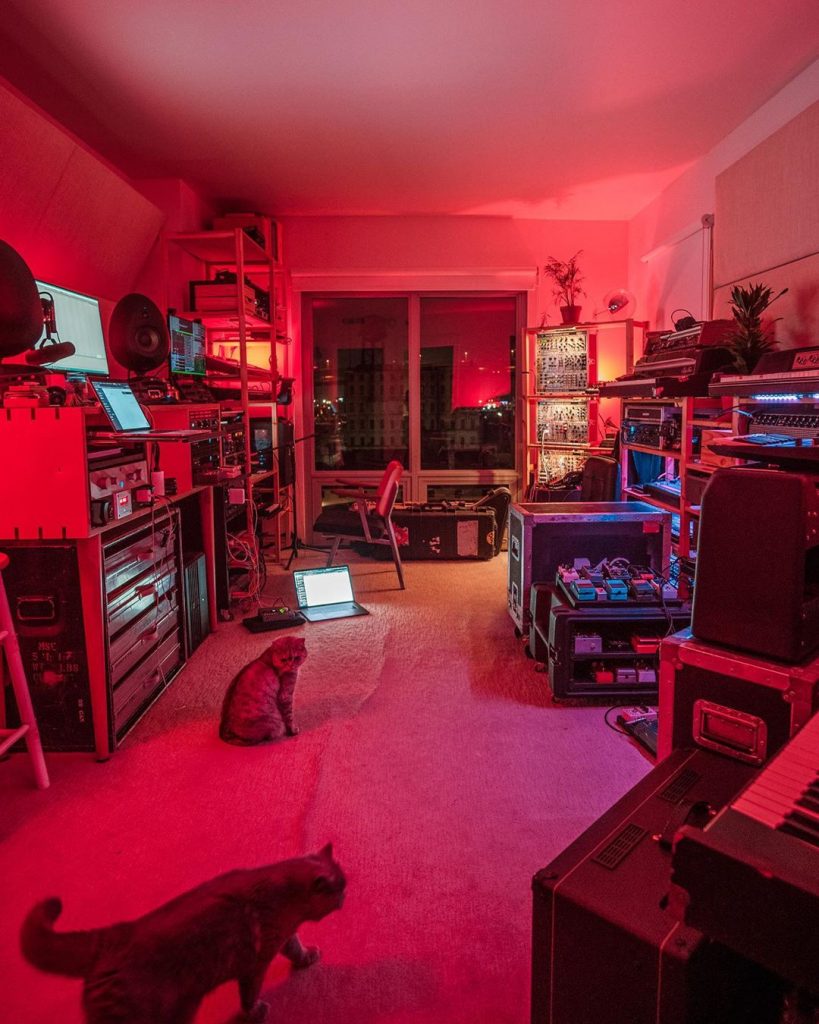 Click on the highlighted music studio gear in the pictures below to learn more about what the gear is and what it does. If a piece of gear is not highlighted – it's more than likely to be in the studio gear list below.
Note: Some of the links below link to music stores and marketplaces and as a result Spectralplex may receive a commission if you purchase gear via the links (Reverb, eBay, Amazon).
RAC's Modular Setup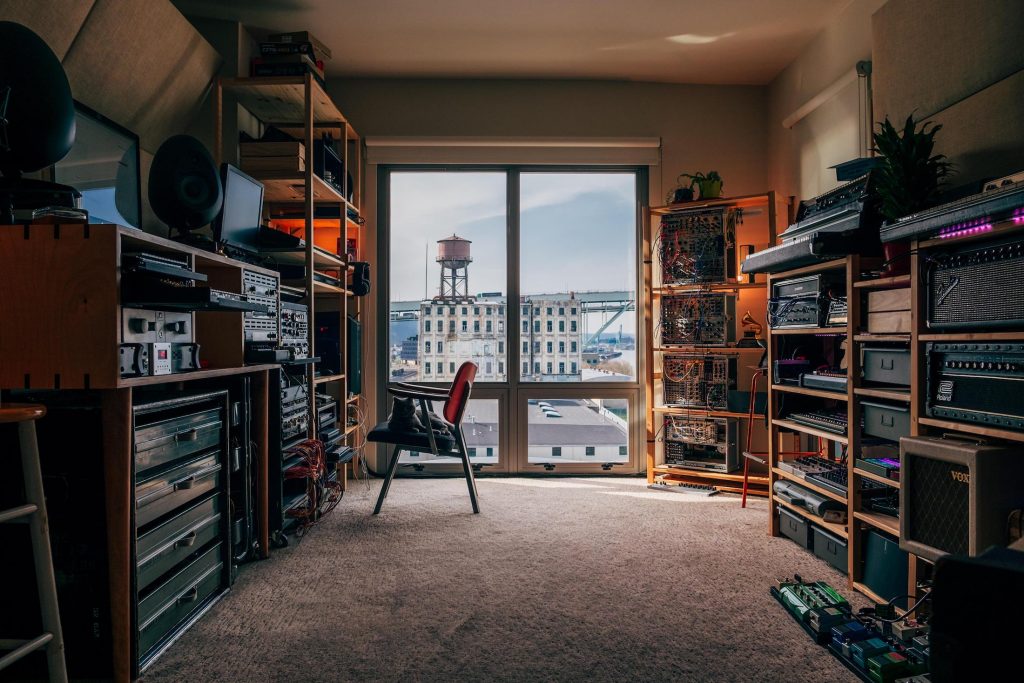 RAC's Studio Gear List
Look out for RAC's 3rd studio album forthcoming in 2020. André recently stated that the album will be a huge departure from previous work. Like his ever changing and evolving studio setup – his music is always refreshing and moving.
"One of the most important things, I think is, the ability to know how to use your gear properly, because, if you understand what you're doing, you can do anything with just one synth"

RAC on Gear
Dive Deeper
RAC.fm / Soundcloud / Youtube / Twitter / Instagram