Ultramarine 4 is a unique channel strip from Acustica Audio (AA), comes with 2 equalizers, the holy grail of compressors (The Fairchild 670) and an astounding spring reverb (the Fairchild 658 Reverbertron – a vintage spring reverb with 3 tanks).
If not familiar with AA plugins – They use a unique in-house process called Vectorial Volterra Kernels Technology (V.V.K.T.) that samples the esoteric vintage gear and models the sound. This is a different approach to most Audio Software developers who create algorithms to re-create the sound. Read the science behind VVKT here.
The Ultramarine 4 can cover anything from tonal shaping to dynamic control and ambience.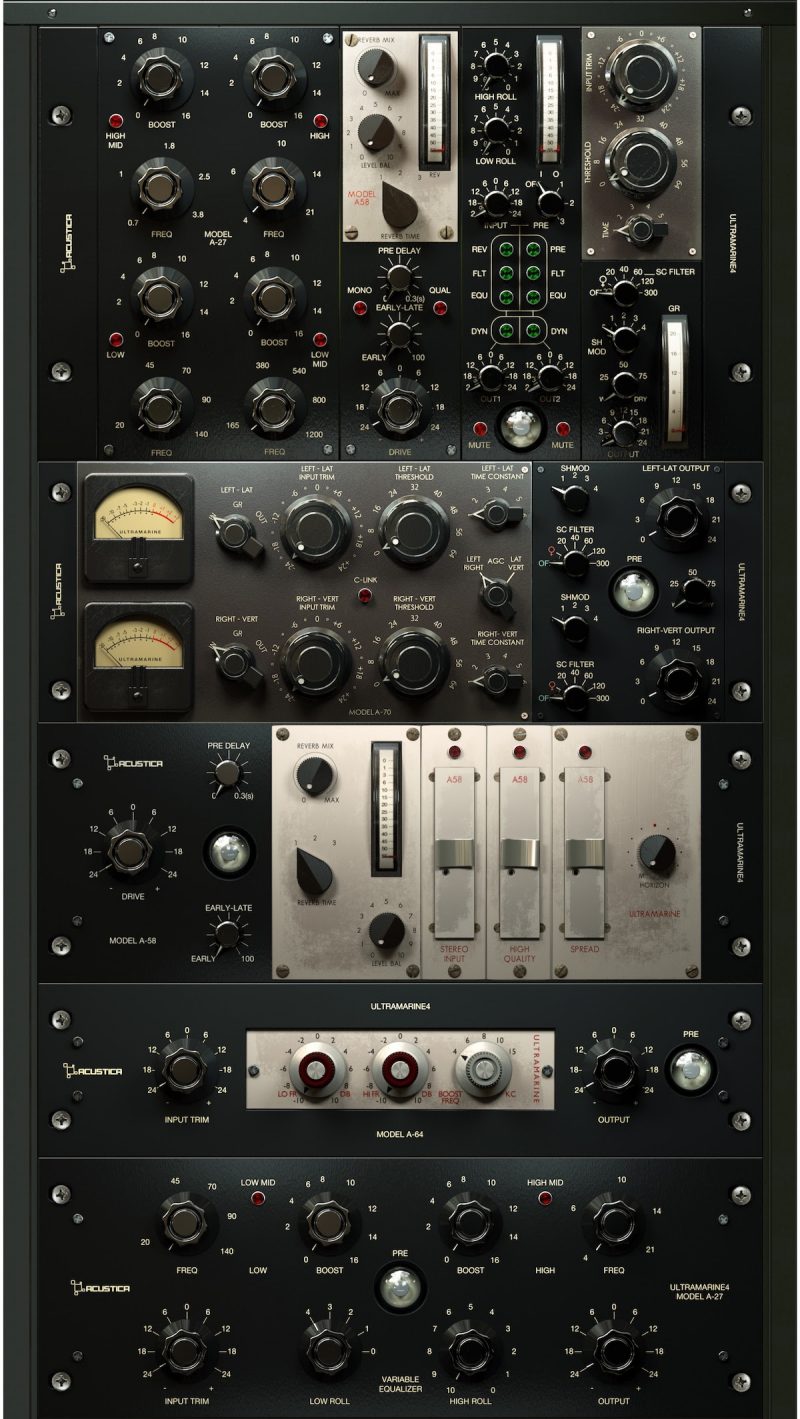 The Ultramarine4 suite consists of:
Ultramarine4 A-70 (Standalone Mid-Side Stereo Compressor)
Ultramarine4 A-27 EQ (Standalone Variable Tube Equalizer)
Ultramarine4 A-64 EQ (Standalone 3-Band Passive Equalizer)
The Ultramarine4 Channel-strip
The plugin comes in two versions: "Standard" and a "ZL" version. ZL stands for Latency and is ideal for use when tracking (at the expense of extra CPU processing resources).
For previous owners of Ultramarine3 – you'll be glad to know this is not just an expansion update – the Acustica team completely re-sampled the original hardware to create a more powerful version of the stereo compressor.
http://www.acustica-audio.com/store/products/ultramarine
(You'll need AA's Aquarius to install the 30-day demo).